Thomas Industrial Sales Ltd remains committed to offering Atlantic Canadians quality products and excellent customer service. Be it residential and commercial heating applications, waste water solutions, or custom design possibilities, we stand ready to serve you.
A Sale is the Beginning of a Relationship.
Thomas Industrial Sales Ltd. was established by Gordon Thomas in the summer of 1968, after a successful career working with several civil and mechanical sales and engineering firms. Working from his home office with a few product lines, most of which they still represent today; the company soon became an established supplier in the heating, water and wastewater industry.
After a few years, and the demands of a growing business, the company moved from his residence to Prospect St in Fredericton, at that time a gravel road, and then to a multi-unit building in the Fredericton Industrial Park.
Gordon Thomas passed away after a brief illness in 1990, and the business continued under the leadership of key staff, and his son Daron. They soon outgrew their multiple units, and it was time to invest in their own building. A newly renovated building in the Vanier Industrial Park, large enough for the Fredericton staff of six persons, with space for inventory, service, and product displays, will soon be too small to handle their growing product lines.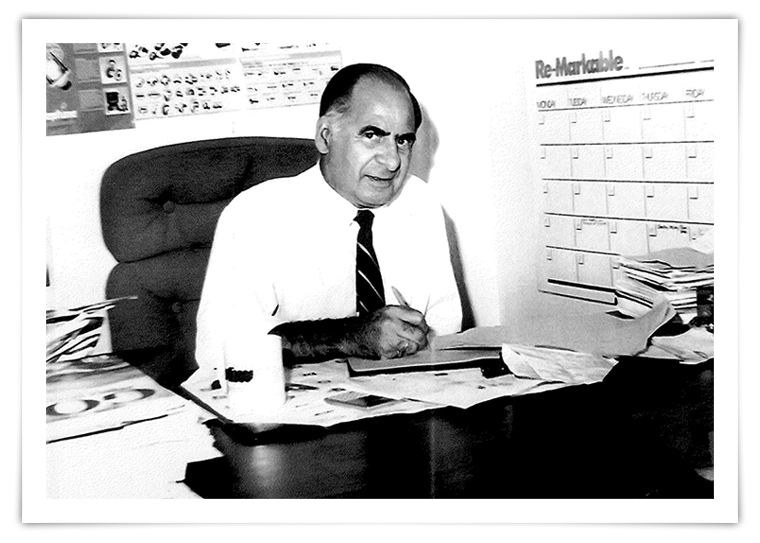 Excellent staff, many of whom worked with Gordon in the beginning, has been the key to the company's overall success.
From humble beginnings, and two (2) employees, and minimal products, Thomas Industrial Sales Ltd. has grown into a multiple office representative sales and service organization, serving Atlantic Canada.
Thomas Industrial Sales Ltd. works with a wide range of consulting engineers, all levels of government, business leaders, wholesalers and distributors, in support of their products and services.
Gordon used to say "A sale is the beginning of a relationship".
As a child Daron recalls the following pinned to the desk in his home office:
The Man Who Thinks He Can

If you think you are beaten, you are,

If you think you dare not, you don't,

If you'd like to win, but think you can't,

It's almost a "cinch" you won't.

If you think you'll lose, you've lost,

For out in the world we find

Success begins with a fellow's will;

It's all in the state of mind.
If you think you're outclassed, you are,

You've got to think high to rise,

You've got to be sure of yourself before

You can ever win a prize.

Life's battles don't always go

To the stronger or faster man,

But sooner or later, the man who wins,

Is the fellow who thinks he can.