Residential and Commercial Heating - Waste Water Solutions
Temporary Office Hour Changes
Due to the  Covid-19 outbreak and the resulting reduction in business volume, we are announcing a temporary reduction in office hours of operation.
As of  April 8th , 2020, our office hours will be 8:00 am to 2:30 pm, Monday thru Friday.
We will be continuing to closely monitor the situation and adjust the hours of operations accordingly.
FEATURED PRODUCT
Viessmann Vitodens 222 – F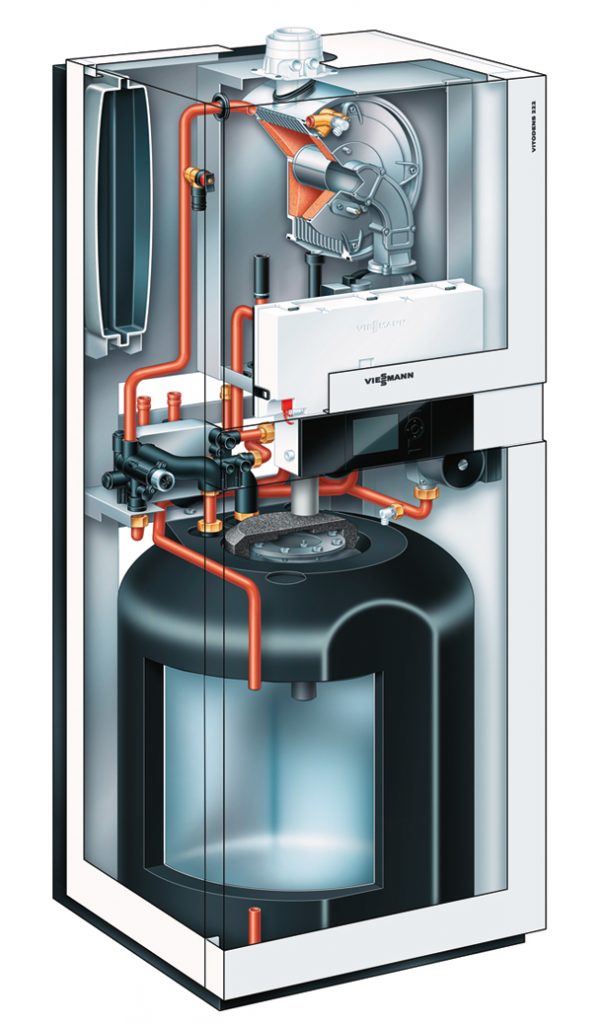 The Viessmann Vitodens 222-F combi-boiler combines the benefits of the Vitodens 222-F with the convenience of an integrated energy efficient DHW tank. With the MatriX gas burner and the stainless steel Inox-Radial heat exchanger, the Vitodens 222-F's technology offers many years of energy efficiency combined with high heating and DHW convenience. The Lambda Pro Control combustion controller and 3-speed circulation pump, ensure high efficiency, reliable operation, and low power consumption.
The Vitodens 222-F is equipped with onboard sensor technology that enables operation without the need for a minimum flow rate. The integrated stainless steel 26.5 USG (100 L) primary storage tank offers the same DHW convenience as a separate DHW tank approximately twice the size.
The Vitodens 222-F gas-fired condensing combi-boiler comes standard with:
stainless steel DHW tank,
pressure gauge,
relief valve and air vent and heat exchanger bleeding valve,
Integrated diaphragm expansion tank
boiler control unit with outdoor temperature sensor, power/pump module

Installation fittings with 30 psig pressure relief valve,
The boiler comes prewired and fully piped internally for field connections and wiring.
Enclosure finish: black steel, powder-coated white
The Vitodens 222-F comes ready for use with natural gas and can be fuel-converted to liquid propane gas in the field.